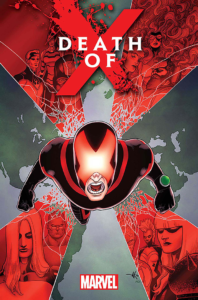 So, it'd be no surprise if Marvel Comics was trying to "do away" with the Mutants of the Marvel Universe. At one time, I was pretty sure that Marvel would reboot the entire Marvel Universe, and make all their mutants Inhumans, to try and legally regain the rights.
But… Why would they do that? You ask. (And if you didn't ask – you can keep reading anyway!) So, the movie rights to "Mutants" currently belongs to FOX Studios. You may have seen their less than spectacular attempts at producing a good "X-Men" movies. If you've not seen the X-Men: Apocalypse movie, you can read Maico's non spoiler review or even my own non spoiler review. And if you have watched the movie, give a listen to our podcast about X-Men: Apocalypse.
Now, let me make one thing clear. I have been an enormous X-Men fan for over 30+ years. And when, just not so long ago, I stopped collecting Uncanny X-Men, it was absolutely heart breaking. Thankfully, a little while later, with Cullen Bunn at the helm of Uncanny X-Men, I found my way back.
At any rate; Marvel has announced a new "event" called The Death of X. Now, there's been wide speculation as to what this will entail. Is Marvel going to "eliminate" the mutants of the Marvel Universe?
As soon as Disney acquired Marvel, I speculated that this might happen. Disney likes to keep a very tight hold on their intellectual property. Now, in regards to comics, that naturally includes the X-Men. However, when it comes to the movie rights; quite some time ago, before Disney owned Marvel, Marvel had sold off movie rights to different studios in hopes of bringing in some money. Sony got Spider-Man. Fox got X-Men and Fantastic Four.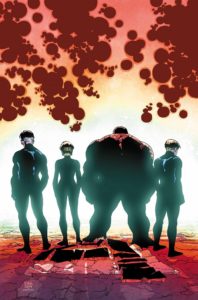 We've seen the Fantastic Four, eventually dissolved, despite being the premier Marvel Comics published (after Journey Into Mystery). Now, there's the theory – this was done because FOX owns the Fantastic Four rights – while Marvel says it's because of lack of sales from the repeated attempts to recently continuing publish the book. Whatever the case may be, it's certainly thrown oil into the speculation that the X-Men books are next. And with a title like The Death of X, it certainly lends towards that idea becoming a reality.
But, my years of dealing with Marvel; they've made me a cynic. They've made me extremely sarcastic, in regards to their stories. No one stays dead. The only thing that stays dead at Marvel these days is Continuity. That guy's sitting there, next to Uncle Ben on some cloud asking, "What the heck just happened?"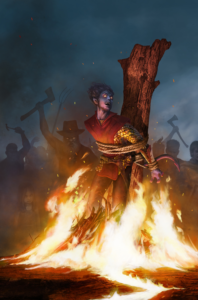 In the Death of X story line, it will deal with Cyclops, who Marvel has reported is "dead." It will deal with what he's done – and it will cover some of the mutants whom we have not seen since ending of the latest reboot – pardon me – Secret Wars "Event."
They've been pretty tight lipped about what they plan – just releasing small details here and there. Undoubtedly in an attempt to get "X-Men Fans" into a state of frenzy as to what's going to happen to some of – or perhaps all of – their favorite mutants! As a part of adding to that fire (sorry for the bad joke, Nightcrawler), Marvel is going to do 20 variant covers this month – in the following books:
• All-New X-Men #11
• All-New, All-Different Avengers #12
• Amazing Spider-Man #15
• Black Panther #4
• Captain America: Steve Rogers #3
• Daredevil #9
• Deadpool #15
• Doctor Strange #10
• Extraordinary X-Men #12
• Guardians of the Galaxy #10
• Invincible Iron Man #11
• Mighty Thor #9
• New Avengers #13
• Old Man Logan #8
• Power Man and Iron Fist #6
• Spider-Man #6
• The Astonishing Ant-Man #10
• Uncanny Avengers #11
• Uncanny Inhumans #12
• Uncanny X-Men #10
Like most of the Fantastic Four, who were shuffled off into an "alternate reality" to rebuild it; I, probably like many others, think that Marvel is biding their time until they get the movie rights back; then they will do a dramatic "return" of the Fantastic Four (and if the Marvel/Disney movies are still going strong; launch a "proper" Fantastic Four movie). And it's not entirely too crazy to think that maybe, with Death of X, Marvel is going to shuffle away the X-Men (by having them fight the Inhumans, and perhaps, depower all the X-Men, and thus remove them from being in any team books). This way, the "X-Gene" is either "destroyed" or muted, when this is all said and done. And, lo and behold, should Marvel/Disney get the movie rights back, Blam!, suddenly the X-Gene is reactivated somehow, and the X-Men make a dramatic return (and like I said with the Fantastic Four), if the Marvel/Disney studios are still going strong – we get a "proper" X-Men movie as well.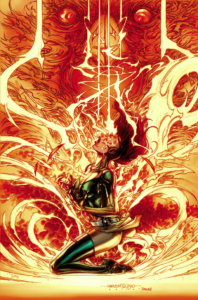 As I said in one of my previous articles, I had stopped "caring" about the X-Men several years ago, and had only been collecting the book because I had such a long run of the title with no gaps. So if Marvel does do away with the X-Men, or even mutants in general, I would not be severely impacted or bothered other than the fact it would mean an end to Cullen Bunn's current run of Uncanny X-Men, which, for the most part, I have been enjoying.
What do you think The Death of X means? Swing by our Facebook page or tweet to us and let's discuss it.