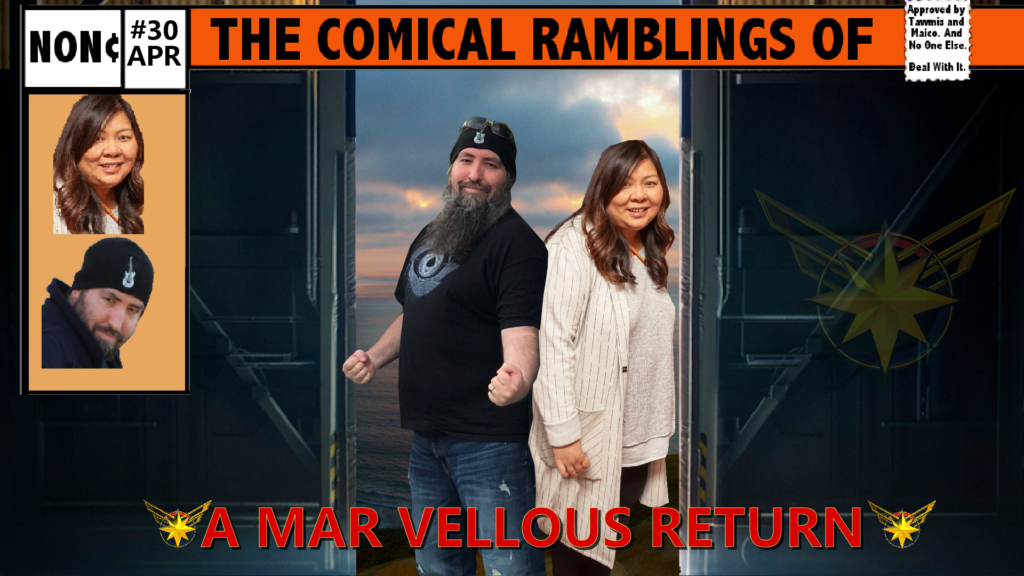 You doubted me, didn't you? When I said the podcast wasn't dead, even though it's been a year? Don't lie! I see the doubt in your eyes!
Well here we are with a new episode! My normal partner in crime, the Mighty Maico Moreno is on vacation this week – so I grabbed my wife to fill in the co-star position of the podcast! In this issue, we discuss the Netflix shows (Daredevil, Iron Fist, Jessica Jones, Luke Cage, Punisher, and Defenders), we also talk Avengers: Endgame trailer, we talk about me sitting in on one of the San Diego Comic Fest panels as a guest, we talk Captain Marvel (and even get our beloved friend Poppy, randomly in on the conversation), we talk James Gunn being back on Guardians of the Galaxy 3, we also talk Into the Spider Verse and wrap it up with discussion about this year's WonderCon. This one has a little bit of everything. Hold on. The wife is reminding me that we also did Amiee's Corner in which we talk about Vanderpump Rules. Give this one a listen! And if we made you laugh, smile, or giggle, please consider sharing it on your Facebook, Twitter, or whatever other means you have of spreading the good word about our podcast!
As always – we don't do ads on our site, and I don't do a ton of affiliate links type stuff – but we do have a partnership with MyComicShop – so, are you looking to buy comics about Captain Marvel, Ms. Marvel, Daredevil, Punisher, or any comics? – Consider using our Affiliate Link to help keep the site ad free: Shop Here.
You can always Download the Episode too.
Podcast: Play in new window | Download
Subscribe: RSS