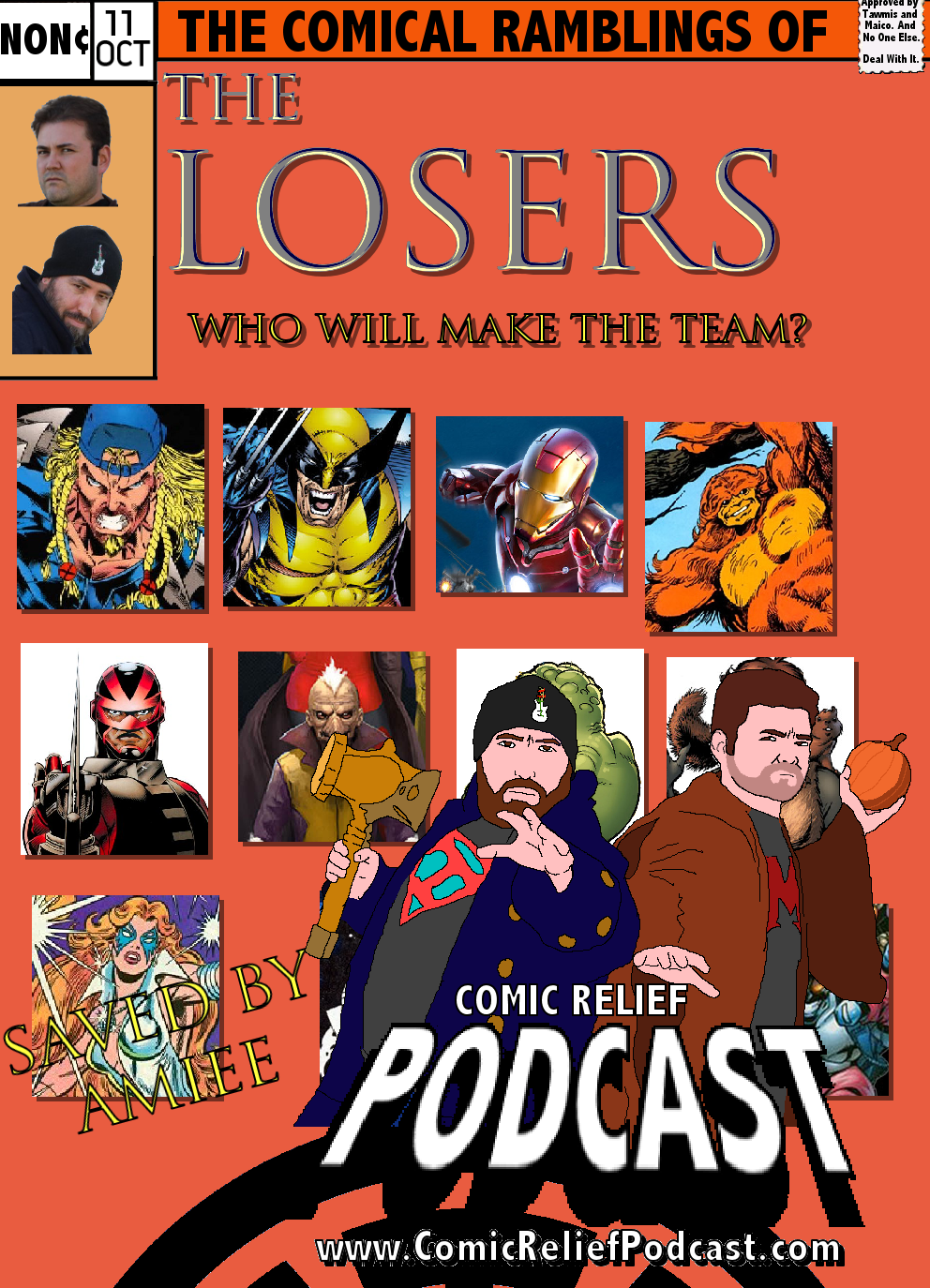 Are you looking for these issues? (Or any comics?) – Consider using our Affiliate Link to help keep the site ad free: Shop Here.
This time, Maico and Tawmis get together and discuss their top – or is it their bottom? – heroes, villains and teams. Sit down and prepare yourself for an hour of complaining back and forth – and a lot of disagreeing on who is lame and who isn't lame! Folks like Beak, Wolverine, Iron Man, X-Treme, Night Thrasher, Vibe, Longshot, Juggernaut, Skin, Generation X, Penance, Doop, X-Statix, Dazzler, Galactus, Squirrel Girl, Great Lakes Avengers, New Warriors, Angel, Ghost Rider, Justice League, Break Dancing, Martian Manhunter, Vision, Superman, Maggot, The X-Men, X-Factor, Nightcrawler, Cyborg Superman, X-23, Mister Sinister, Cyclops, Kickers, Inc., Starbrand, NFL Superpro, The Undertake, WWE, Thunderbolts, Polkadot Man, Mystqiue, Mastermind, Krakora, Giant Size X-Men #1, Nightcrawler, Purple Man, Calendar Man, Thunderbird, Sunfire, Corsair, Vulcan, Shi'ar, Gladiator, and many, many more! But who makes the team on the greatest losers list? Give it a listen! Agree? Disagree? Have your own list? Think of folks who should be listed? Someone we forgot? Tell us on Facebook Page or tweet to us!
[audio:http://comicreliefpodcast.com/podcasts/Comic%20Relief%20Podcast%20-%20Issue%20%23%2011%20-%20The%20Bad%20The%20Worse%20And%20The%20Really%20Bad.mp3]
Or right click and save the file!
Now on iTunes!
Podcast: Play in new window | Download
Subscribe: RSS