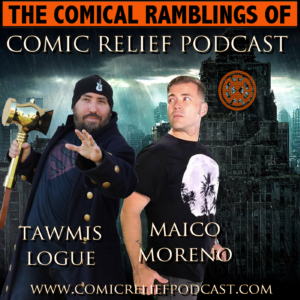 Are you looking for these issues? (Or any comics?) – Consider using our Affiliate Link to help keep the site ad free: Shop Here.
What you have waited for all your life has finally arrived! That's right, the first episode of the Comic Relief Podcast is finally here! Gather your friends! Your family! Your pets! And your superhero team and ring in the New Year by listening to the podcast! (You know you want to!) Please feel free to copy and paste the link and share it on Facebook, Twitter, and whatever other social media you may use! We would love you for it! No, really, we would! You can share comments on facebook or tweet to us!
Issue #1: And Now Marvel Now –
[audio:http://comicreliefpodcast.com/podcasts/Comic%20Relief%20Podcast%20-%20Issue%20%23%201%20-%20And%20Now%20Marvel%20-%20Complete.mp3]
Also on iTunes!
Or right click and download the file!
00:00-00:25 – The Intro
00:26-02:59 – The Origin Of Maico
03:00-05:00 – The Origin of Tawmis
05:01-05:15 – The Casting Of Pods
05:16-06:30 – Remembering the X's
06:31-07:45 – Love Me Some Cajun
07:45-09:35 – The Resentment of Wolverine
09:36-11:05 – "X-Treme"ly Confusing Summers Family Tree
11:06-11:35 – Apocalyptic Trivia
11:36-12:30 – And Now Marvel Now
12:31-16:09 – The New New Warriors
16:10-20:10 – Factoring In The X
20:11-21:00 – The Point Of Marvel Now Point Number One
21:01-22:45 – Storming the Castle of Frank Castle
22:46-24:00 – Being Inhuman
24:01-25:10 – Being Invaded
25:11-26:30 – No Mad? No. Very Mad!
26:31-27:55 – The All New (Time Misplaced) X-Men
27:56-28:50 – The Bite Of The Widow
28:51-29:32 – Because He Needs A Gun
29:33-30:20 – The Not So Fantastic Family
30:21-30:50 – Missing Miss Marvel
30:51-31:35 – I Need A Lawyer
31:36-31:55 – BLAM! In The Back.
31:56-33:25 – Forced To Deal With The X
33:26-34:10 – Let's Do Undercover Work
34:11-34:15 – The Marvelous Captain
34:16-36:27 – Naked Dude On A Surf Board
36:28-36:45 – She Got Better. Again.
36:46-38:52 – The "Rhodes" Of Patriotic Duty
38:53-40:35 – Behind The SHIELD
40:36-43:10 – ROAD RAGE!
43:11-44:35 – Outro
And it's also on Youtube:
We've uploaded it to iTunes as well, just pending approvals there.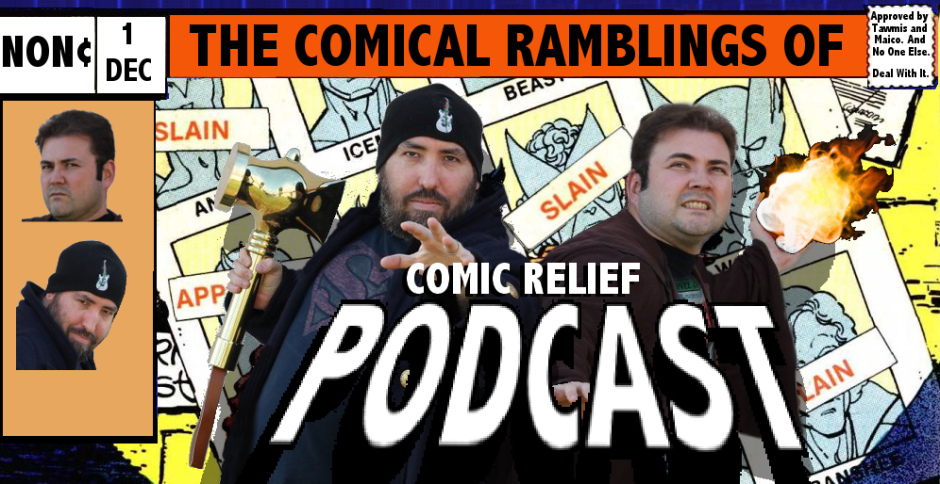 Podcast: Play in new window | Download
Subscribe: RSS