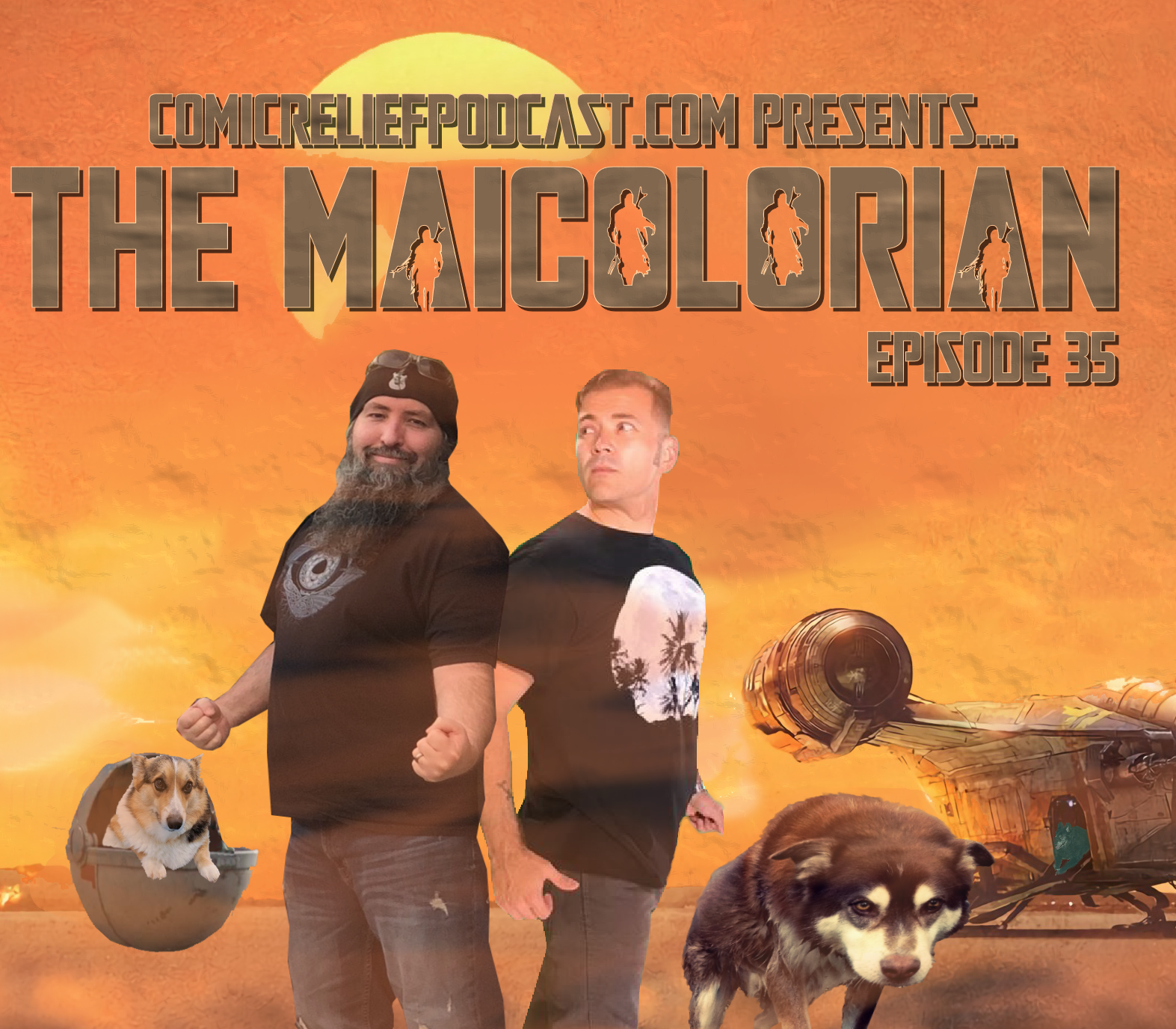 Maico Moreno returns to The Comic Relief Podcast – as we discuss The Mandalorian on Disney+. Maico also opens up as to why he'd been absent and his health that kept him from being a part of the podcast for all the episodes over the last two years.
It felt great to have Maico back on the podcast and feeling that chemistry once again between he and I. (And I mean that in a heterosexual way, I swear!) Amiee will continue to also be a co-host also, with it being myself, Amiee and Maico, or just myself and Amiee, or myself and Maico! The podcast that's all about threesomes! Wait – that's not what I meant!
Listen – why don't we just get to it?
If you want, you can download the episode if you want. It should appear on iTunes shortly also.
NEW! Like the image? Want to decorate your desktop and just stare at the awesome? Download the wallpaper!
Podcast: Play in new window | Download
Subscribe: RSS