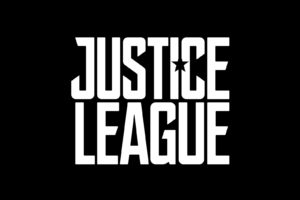 Zack Snyder and crew have officially began filming DC comics Justice League. Warner Brothers studios announced the movie's official logo (above) and synopsis:
"Fueled by his restored faith in humanity and inspired by Superman's selfless act, Bruce Wayne enlists the help of his newfound ally, Diana Prince, to face an even greater enemy.  Together, Batman and Wonder Woman work quickly to find and recruit a team of metahumans to stand against this newly awakened threat.  But despite the formation of this unprecedented league of heroes—Batman, Wonder Woman, Aquaman, Cyborg and The Flash—it may already be too late to save the planet from an assault of catastrophic proportions."
So it appears that Warner Bros is sticking with Darkseid as the main villain for the film. I am interested to see how Zack Snyder's handles a Batman and Wonder Woman team-up movie where they go around the world recruiting members for the Justice League, assuming Superman is still dead at the time this film takes place. Will Snyder keep the same dark tones from his previous movies? Will he allow a bit more humor and lightheartedness? Will recruiting the Justice League feel as forced as their introductions in Batman vs Superman? I am really hoping that Geoff Johns and Ben Affleck's creative intervention help to fix all the issues the previous movies had and help make this franchise a critical success as well as a financial one.
 Bonus shot of the NEW BATMOBILE!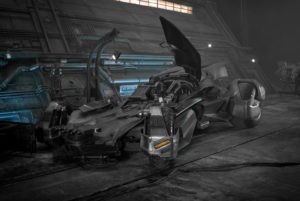 Maico M. Moreno