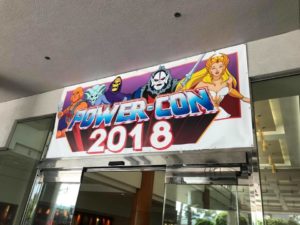 I am not ashamed or afraid to admit – despite my Professional Badge access to both San Diego Comic Con and Los Angeles Comic Con (formerly the Stan Lee Komikaze), there's one con that always stands out the most when it comes to enjoyment for me – and it's Power-Con.
First, let's talk about this year's four shirts… I love these things! I bought last year's four shirts also. (Currently wearing the Stratos shirt as I write this!)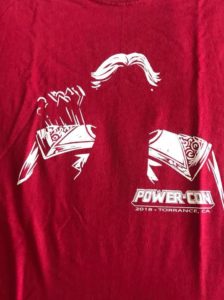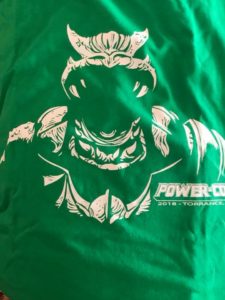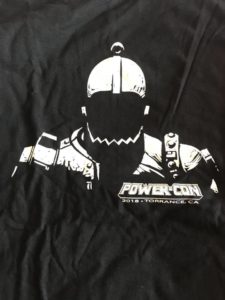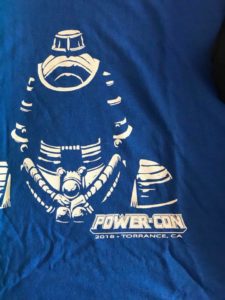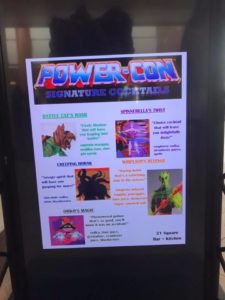 The bar had some He-Man themed drinks, just like they did last year, which I think is always pretty cool! I don't drink these days – but it's still cool to see the hotel and the bar completely embrace the whole He-Man thing while it's dominating the establishment, and people dressed as Hordak, He-Man, She-Ra, and even Stinkor are walking around, talking to patrons and taking photos with even people – who are clearly not there for the PowerCon but love what they're seeing.
Speaking of Cosplayers – there were plenty of them around and they looked absolutely fantastic! Two of those were Alkali_Layke who came to my attention for her comic book dot Harley Quinn photo – and zabracuscosplay who I had the good fortune at meeting at PowerCon this year, since she and Alkali_Layke were sharing a table!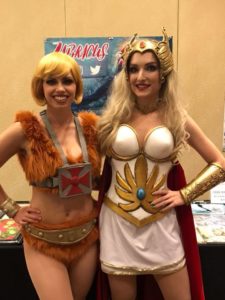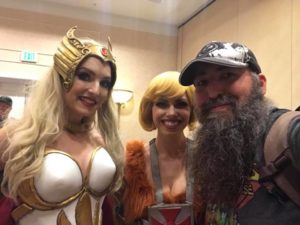 I also ran into Hordak (I curse myself for not catching his name – to see if he has a Facebook, Instagram, etc – so if someone knows – please share!)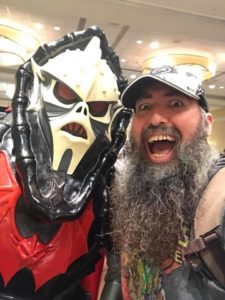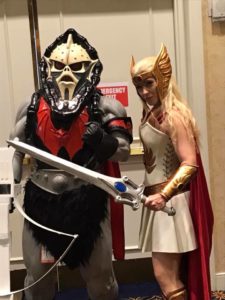 If you're not familiar with Tony Washington's art – you need to make yourself familiar. Last year, I picked up two of his He-Man pieces he created; and he was the one person I was glad to hear, for sure, was returning – and I was hoping with new art pieces – and he did not disappoint. I still regret not picking up the Orko metallic that he did – I just picked up the regular print. These are pictures of the prints I purchased and do not do the actual prints justice. To see them in their full glory, go to his website which I linked.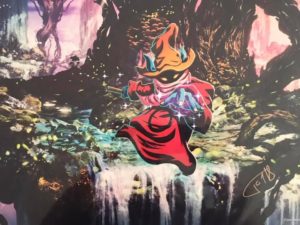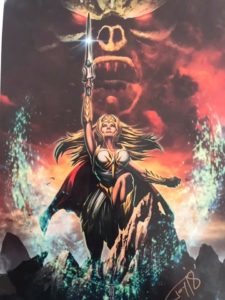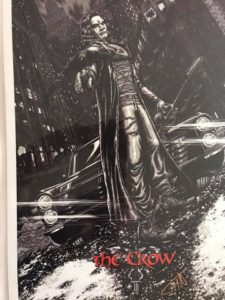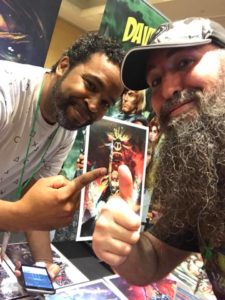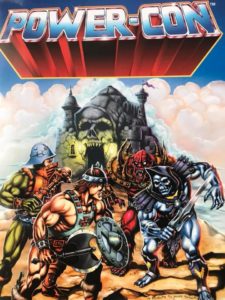 Oh – I failed to mention the awesome Power Con 2018 booklet! I saved my 2017 one as well, just because I loved the cover! It's also got some cool stuff inside. But this was also a nice little "to have." The folks at Power Con know just what to do to make you save these things and clutter up your house with the Power of awesome!
Power Con is the one convention that I let myself go financially. I go to San Diego Comic Con, LA Comic Con, San Diego Comic Fest – and those three combined never even come close to the amount of money I typically have spent at Power Con. This year I stocked up on Tony's art, as well as some figures from Super7, and of course, the Teela & Beast Man Mega Construx (only two they had left), the "Power" Fanny Pack (two of those – one to open, just to bother my wife), the He-Man Funko Figures I found…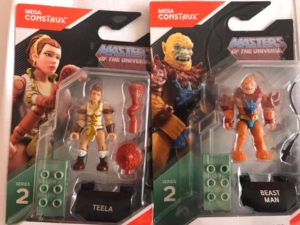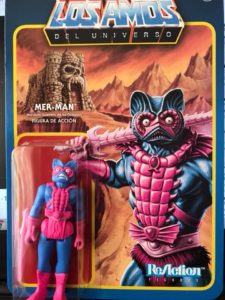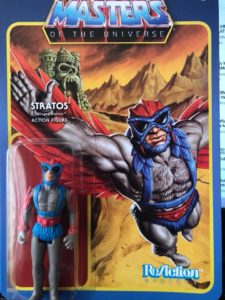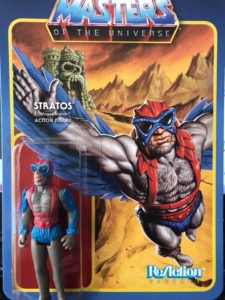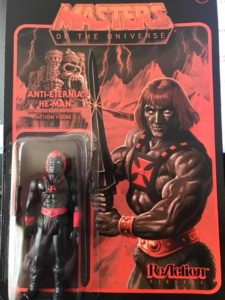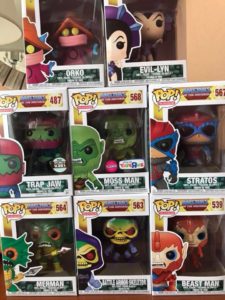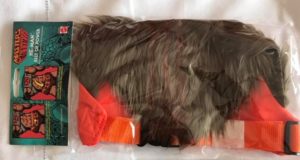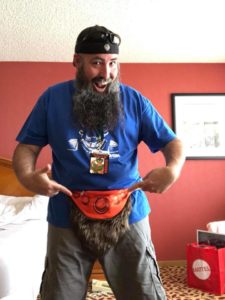 My wife really loves when I wear the fanny pack and look as excited as I do…
Also, I have the He-Man Collections – that collects all the mini comics, and for the last few years, since it came out, I have been having folks who had anything to do with He-Man sign it (whether they worked on the toys, the comics, the cartoon, did the Power Tour, etc.) sign it – and I was so stoked to land some more signatures in my book of growing autographs! It was during one of these acquiring of signatures, yours truly ended up, inadvertently making a brief cameo in the Toys that Made Us: He-Man and the Masters of the Universe episode, as I posed with Leslie Wadsworth (She-Ra on the Power Tour) and Jack Wadsworth (He-Man on the Power Tour), the folks doing Toys That Made Us picked up their cameras and filmed as Jack (playfully) punched me on the chin. (Photo from IMDB and Photo from IMDB).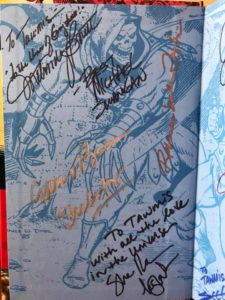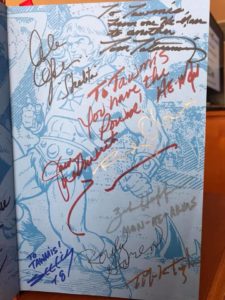 There was of course a mess of cool toys that were being displayed: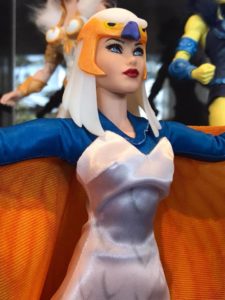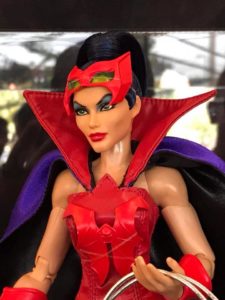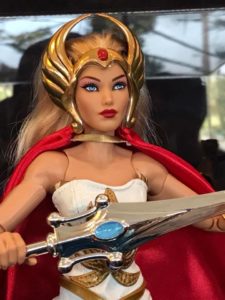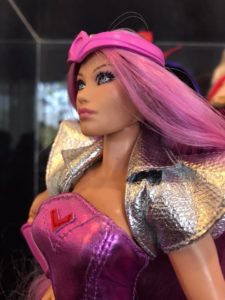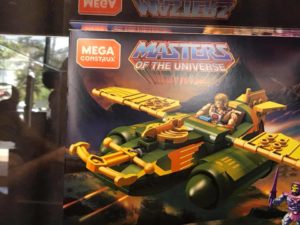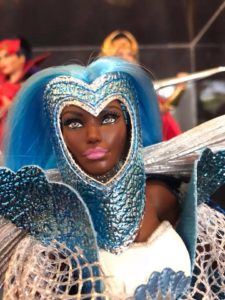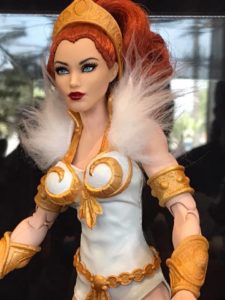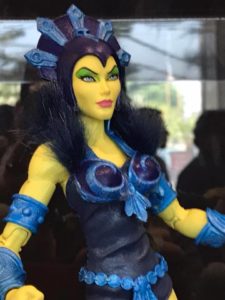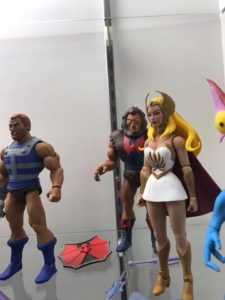 The panels were fun – but the one that takes the cake (literally?) is the Return of Faker. The amount of time and dedication that went into that is freaking amazing – and the story behind how they're doing it. And just like last year, there was some cake involved too!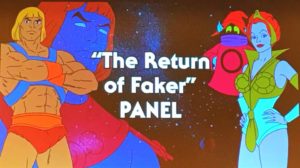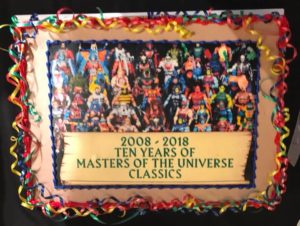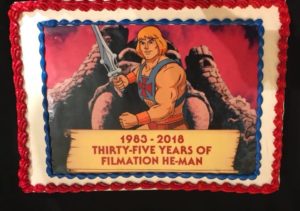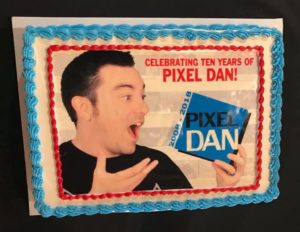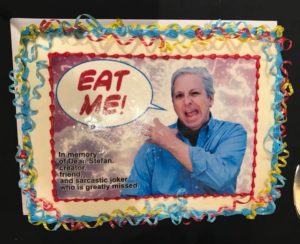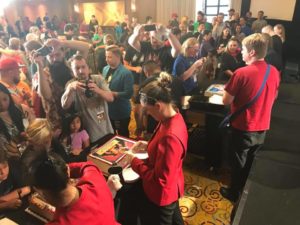 The Cosplay contest had some amazing costumes – and some little kids were absolutely adorable! (I just noticed adorable… Adora?)… I loved the Stinkor costume!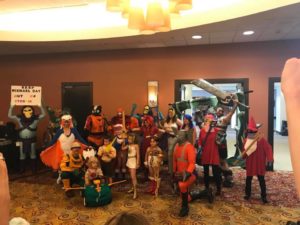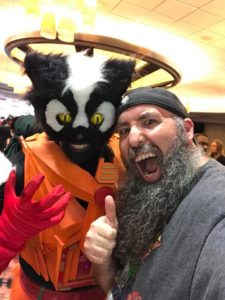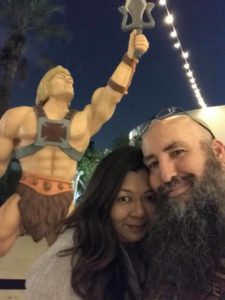 And naturally a special thanks to my wife, who puts up with me…
Thank you PowerCon for another fantastic time! You can see all the photos I took on our Facebook page.
By the Power of Greyskull!
– Tawmis