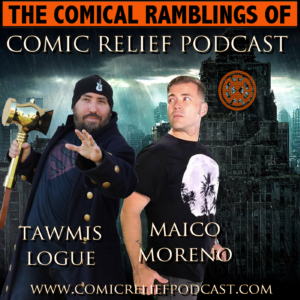 With everything sorted out, we're back on iTunes! So if you have an AppleID, why not head into your Podcasts and swing by and give us some returning love! Leave a comment about how much you love us, and drop a rating down for us (maximum stars, obviously, because you love us so much!)
Maico and I hope to get to recording a new episode soon, because we have a lot of things to cover – from movies, to TV shows, to comics themselves!
So hang tight, while we wait for the ripples of life to calm down a little, and your favorite dynamic duo will be back, filling your audio orifices with comic knowledge!
Much love,
– Tawmis