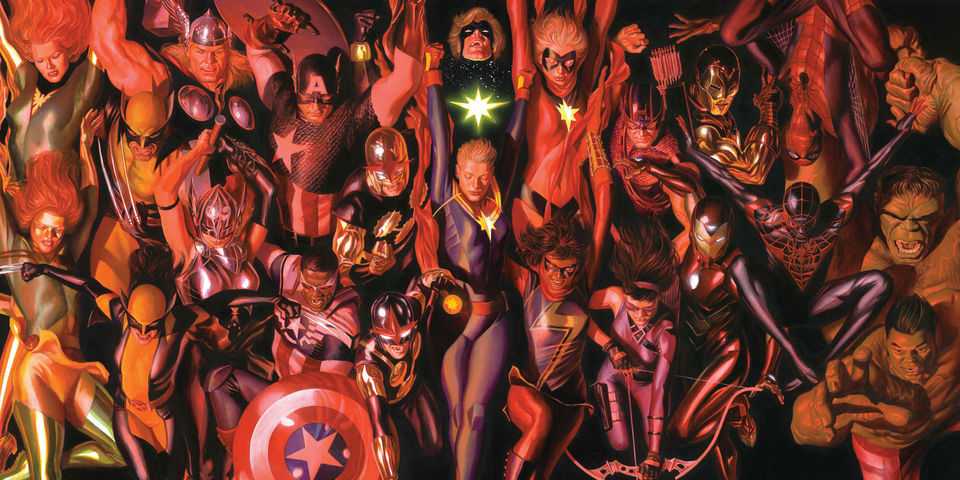 Awhile ago, Marvel teased that it was working on something called Generations. Now, the details have been released. Marvel announced that it was essentially going to be 10 issue series featuring 10 different "generation team ups" between original Marvel Universe characters and their Legacy counterparts. Some of it seems unusual – because, one of them is Captain Marvel (as in Mar-Vell) teaming up with Captain Marvel (Carol). Mar-Vell is still currently dead. Same goes for Bruce Banner (Hulk) and Totally Awesome Hulk, as Bruce Banner (Hulk) is also currently dead. I doubt this means that we have some resurrections on the horizon. I suspect that it's going to be more how these characters related; so we will see a story with Captain (Mar-Vell), and how it may have impacted Cpatain Marvel (Carol), or how some villains or something are crossing from original to their Legacy counterparts.
Naturally, Marvel is hyping the Generations book quite a bit. For example, Marvel Editor in Chief, Aexl Alonso said: "Marvel's greatest icons return to the page this August, paired with the next generation of the Marvel Universe! However, do all our heroes emerge from Generations as they entered, or become something greater? If you want to know where Marvel is headed in the future, you don't want to miss Generations."
So naturally there's the pitch of – if you want to be in the know – you've got to pick up these books and see what it's all about. Time and time and time and time again, Marvel always talks about "This event is going to rock the Marvel world – so brace yourself for the future of Marvel Comics!" Only to find said event isn't as big as they made it out to be, or said event is eventually undone within a year or so.
Here are some of the books and creative teams behind these Generations book:
Generations: The Best

Starring Wolverine and All-New Wolverine

Written by Tom Taylor
Art by Ramon Rosanas

Generations: The Americas

Starring Steve Rogers: Captain America and Sam Wilson: Captain America

Written by Nick Spencer
Art by Paul Renaud

Generations: The Bravest

Starring Captain Mar-Vell and Captain Marvel

Written by Margie Stohl
Art by Brent Schoonover

Generations: The Thunder

Starring The Mighty Thor and The Unworthy Thor

Written by Jason Aaron
Art by Mahmud Asrar

Generations: The Strongest

Starring Bruce Banner and Amadeus Cho, the Totally Awesome Hulk

Generations: The Archers

Starring Hawkeyes, Clint Barton and Kate Bishop

Written by Kelly Thompson

Generations: The Iron

Starring Iron Man and Ironheart

Written by Brian Michael Bendis
Art by Marco Rudy

Generations: The Marvels

Starring Captain Marvel and Ms. Marvel

Written by G. Willow Wilson

Generations: The Spiders

Starring Peter Parker: Spider-Man and Miles Morales: Spider-Man

Written by Brian Michael Bendis
Art by Ramon Perez

Generations: The Phoenix

Starring The Phoenix and Jean Grey
So on top of this – Marvel is also releasing something called Legacy.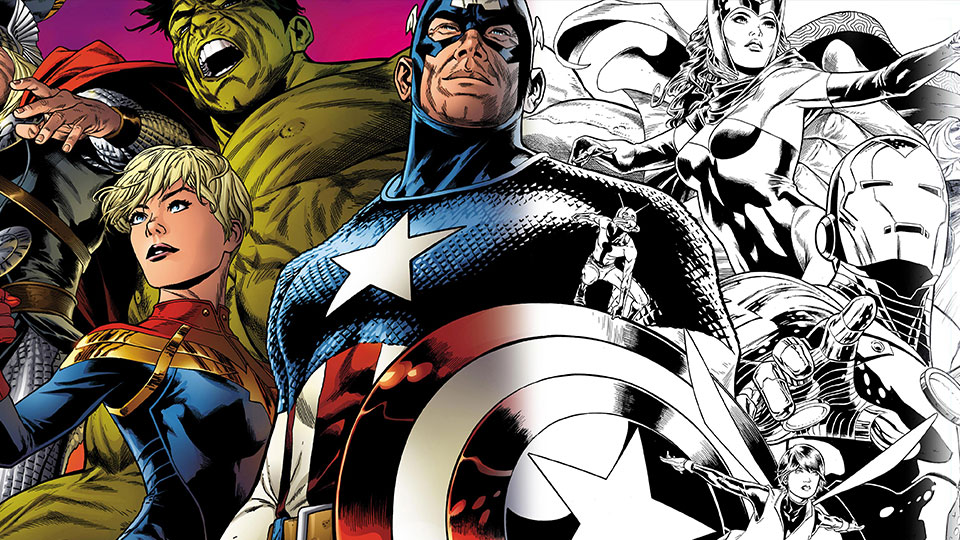 So there's not a lot of details about Legacy just yet – but the one thing we have learned that the creative team from Thor: God of Thunder (Jason Aaron and Esad Ribic) will be behing a single, one shot, 50 page comic. Jason Aaron spoke about it saying, "We get a peek into the very distant past here, so we go back to the prehistoric days of the Marvel Universe!  That adventure will have major ramifications for the Marvel Universe going forward."
Notice that? Once again – not only are they talking about Generations having an impact (like every other event) – but now Aaron is saying it's going to have major ramifications for the Marvel Universe.
Why does everything have to have major ramifications – why can't we just get normal, issue to issue, month to month, stories?
Anyway – Legacy will see long running titles revert to their original numbering (so that means, books like Uncanny X-Men and Avengers, will probably resume their numbers, since these are the only two "long running" books I can even think of that have their same title). And from what I have read, apparently it will feature story lines with "easy access" or "jump on" points.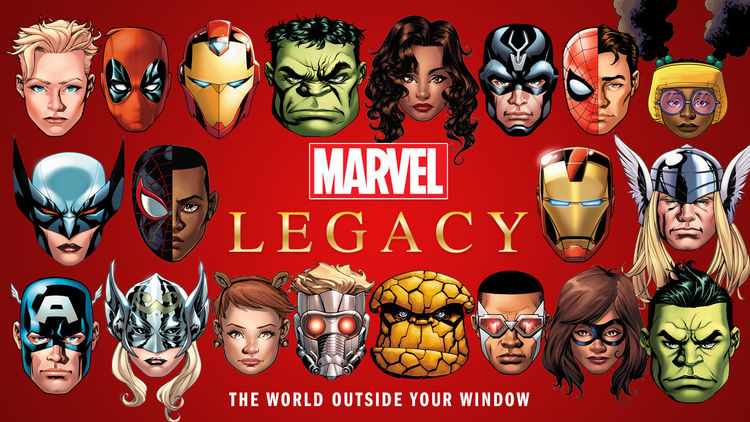 And… wasn't the logo of "The world outside your window" the logo for the New Universe pitch back in the day… just saying…
Gruenwald elaborated (back in 1998) –
There was a big misunderstanding among all of the creators, myself included, that we should keep the New Universe the world outside your window — that it should never change too much, or else we'd lose reader identification or something. We missed the point of having a virgin universe, uncluttered by known super-beings, aliens, other dimensions, hidden civilizations, and all that. The point is enabling the reader to experience the first time the weird stuff starts happening — and, more importantly, letting the weird stuff actually affect the status quo of the world