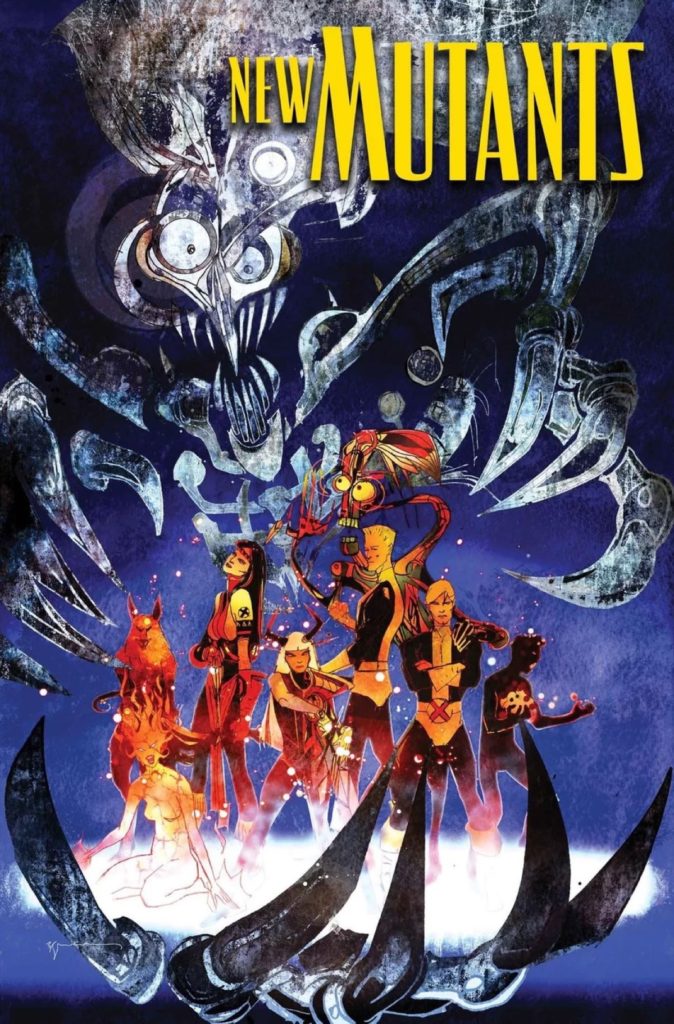 It looks like the dynamic duo of Chris Claremont and Bill Siekiewicz are going to team up for a one-shot of the classic New Mutants team that includes: Mirage, Sunspot, Cannonball, Magik, Wolfsbane, Cypher, Karma, and Warlock.
The story will undoubtedly take place between New Mutants #21 and #38 (Volume One), since that's the run in which Bill Siekiewicz was on the book. (Not that I think Marvel Comics truly cares about Continuity these days, but that's neither here nor there…)
The story will focus on their techno-friend, Warlock, who experiences a nightmare – and from there, things simply descend into madness – as even Magik's Darkchylde form threatens to cut loose!
Here's the bit that Marvel released:

NEW MUTANTS: WAR CHILDREN #1
Writer: Chris Claremont
Art: Bill Sienkiewicz
Cover: Bill Sienkiewicz
STRONG AND FREE! Don't miss this momentous event as legendary creators CHRIS CLAREMONT and BILL SIENKIEWICZ reunite with Magik, Wolfsbane, Cannonball, Cypher, Mirage, Karma, and Sunspot to share this never before told story of the New Mutants' past! When Warlock experiences a nightmare, he begins going haywire, and it's up to his friends to save him! But as Warlock grows more frenzied, they should be worrying about being able to save themselves…and doubly so when Magik's inner demon, Darkchylde, threatens to break free! Also, a special guest appearance by none other than Kitty Pryde!
As a random confession, back when New Mutants had originally come out – I dropped the title a few issues into Siekiewicz's run. A few years later, when Bill left the book – I ended up going back and getting the issues I had missed to complete my run.
I was, of course, much younger, and simply preferred the easier on the eyes, cleaner form of art style. These days, I can appreciate Siekiewicz's amazing artistic ability – but honestly, visually, it's not really my style. But I am, without a doubt, going to pick this up, just for that journey back to the "olden days."